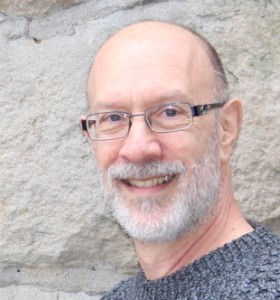 Mark L. Winston is the recipient of the 2015 Governor General's Literary Award for Nonfiction for his book Bee Time: Lessons From the Hive. One of the world's leading experts on bees and pollination, Dr. Winston is also an internationally recognized researcher, teacher and writer. He directed Simon Fraser University's Centre for Dialogue for 12 years, where he founded the Centre's Semester in Dialogue, a program that creates leadership development opportunities that equip and empower students contribute to social change in communities.
As a consultant and thought leader, Dr. Winston partners with universities, corporations, NGOs, governments and communities to advance communication skills, engage public audiences with controversial issues through dialogue, and implement experiential learning and community engagement in educational institutions. As an award-winning writer and editor, he works with students, scientists, other professionals and writers to develop compelling non-fiction, from proposals and newspaper opinion pieces to manuscripts and books.
He currently is a Professor and Senior Fellow in Simon Fraser University's Centre for Dialogue, and a Professor of Biological Sciences.
Recent News/Media
Nonfiction Writing Course: I'll be teaching SFU's "Non-Fiction Series for the Weekend Student" beginning 27 January, for 6 alternate Saturdays. Great opportunity to work on your creative nonfiction writing project, and interact with other nonfiction writers.
Forthcoming: I have a new book in the works, scheduled release 30 April 2018,  co-authored with the wonderful Canadian poet Renée Sarojini Saklikar:
Winston, M.L. and R.J. Saklikar 2018. Listening to the Bees.  Nightwood Editions,
                      Gibson's B.C.
Audiobook: The Audiobook version of "Bee Time" is now available from Audible.
Vancouver Institute lecture "What can we learn from the demise of bees?" is now available online