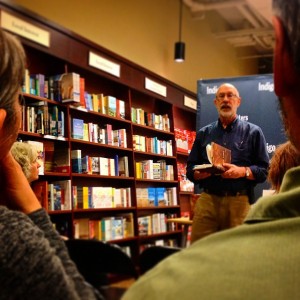 I'm a passionate writer, and reader, and deeply enjoy editing as well. The turn of a perfect phrase, the deep satisfaction of an idea emerging in text, the telling of stories, these are physical sensations as tangible as turning a bowl on a lathe, or weaving a complex design into textile. In addition to my own writing, I also delight in engaging with students and non-academic writers to develop article and book ideas and bring them to fruition.
I'm available for:
Coming up: I'll be teaching SFU's Continuing Studies Nonfiction Writing course, January  2018, Simon Fraser University, six weeks on alternate Saturdays, excellent opportunity to work with a small group of other writers on a current or planned creative nonfiction writing project.
 Manuscript development
I can assist writers at all stages of manuscript development, including idea conception and honing, structure, finding your voice, feedback/editing on writing, and advice on proposal submission and markets. My focus is non-fiction, specializing in science and environmental writing for public audiences. I'm open to any length manuscript from blog posts or short newspaper commentary through longer magazine pieces up to book length projects.
Personal Coaching
Feel the need for ongoing work on your writing, with intensive periods of work punctuated by touch-ups? I can tailor a program to work with you at a comfortable pace to address long-term improvement in your writing skills. We'll use your own projects as templates to explore becoming an effective and high-impact communicator, whatever the written substrate: magazine article or academic journal submission, newspaper opinion piece or a book, grant or blog.
Book Reviewing
I'm particularly interested in reviewing books with science, nature, environmental and education themes, for newspapers and literary magazines as well as specialized journals. I also work with publishers to review, comment and advise on proposed or submitted manuscripts.
Examples/Awards (Writing/Editing)
My work has appeared in numerous books, commentary columns for the Vancouver Sun, New York Times, The Sciences, Orion and book reviews for a wide range outlets including the Globe and Mail, Nature, Science and the Literary Review of Canada.
I was a founding faculty member and taught for five years in the Banff Centre Science Communication program, during which I developed a number of unique teaching tools for nonfiction writing.
My teaching in Simon Fraser University's Semester in Dialogue included extensive writing and communication teaching. Of particular note were our op-ed projects, in which over 800 students wrote, revised and submitted commentary pieces to major Canadian newspapers, with about 100 published in outlets including the Globe and Mail, Vancouver Sun, Toronto Star and many others.
I have often offered workshops in writing to public and interest groups, such as Hollyhock Retreat Centre and the Canadian Science Writers Association, and leadership development programs such as Action Canada.
I also have considerable experience working with authors to develop and edit their non-fiction writing, from newspaper commentary to magazine articles to books
Frequent book manuscript reviewer for a number of publishing houses
Magic School bus consultant, "Inside a Beehive"
Taught Nonfiction Writing for the Weekend Student, Spring 2017 and 2018, Simon Fraser University
Testimonials (Writing/Editing)
Highly experienced communicator, experienced writer and teacher
Mark went above and beyond by offering to read my book proposal. He gave me a thorough evaluation, advised me at length and took it upon himself to provide me the help he could offer
Mark is very clear with his comments and advice, so it is easy to understand what he is getting at
 Mark has an amazing skill; I've learned a lot about writing from him
The greatest value was through the creative aspects and sharing. I was able to learn more about the others in the class